The Brute - Paper Toy
The Brute is a paper toy created with Adobe Illustrator and printed and assembled from 2 8.5" x 11" sheets of paper. The toy stands about 4" tall and when fully assembled, he is ready to stand numbly by as the day's activities unfold around him. The scenery around him is cardboard, monster mud, crayon.
The Brute stands idly by waiting for something interesting to happening.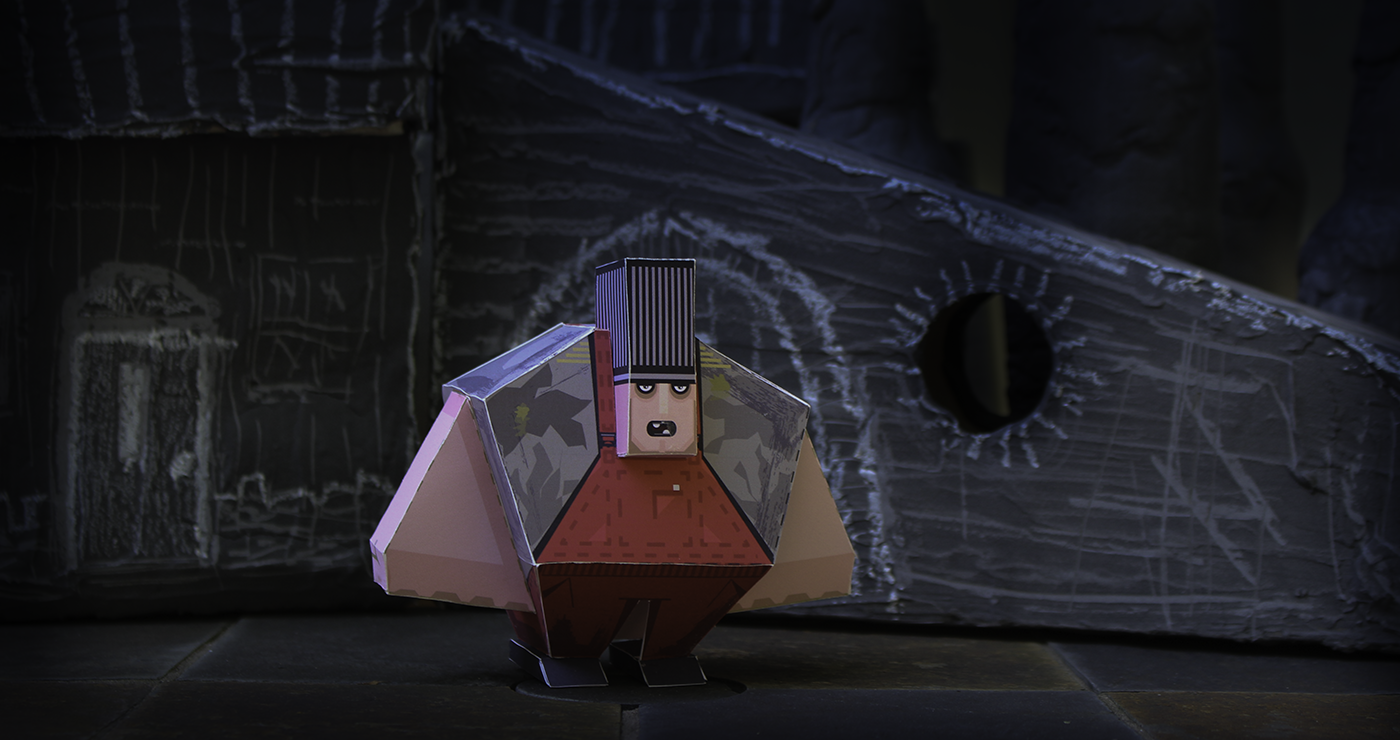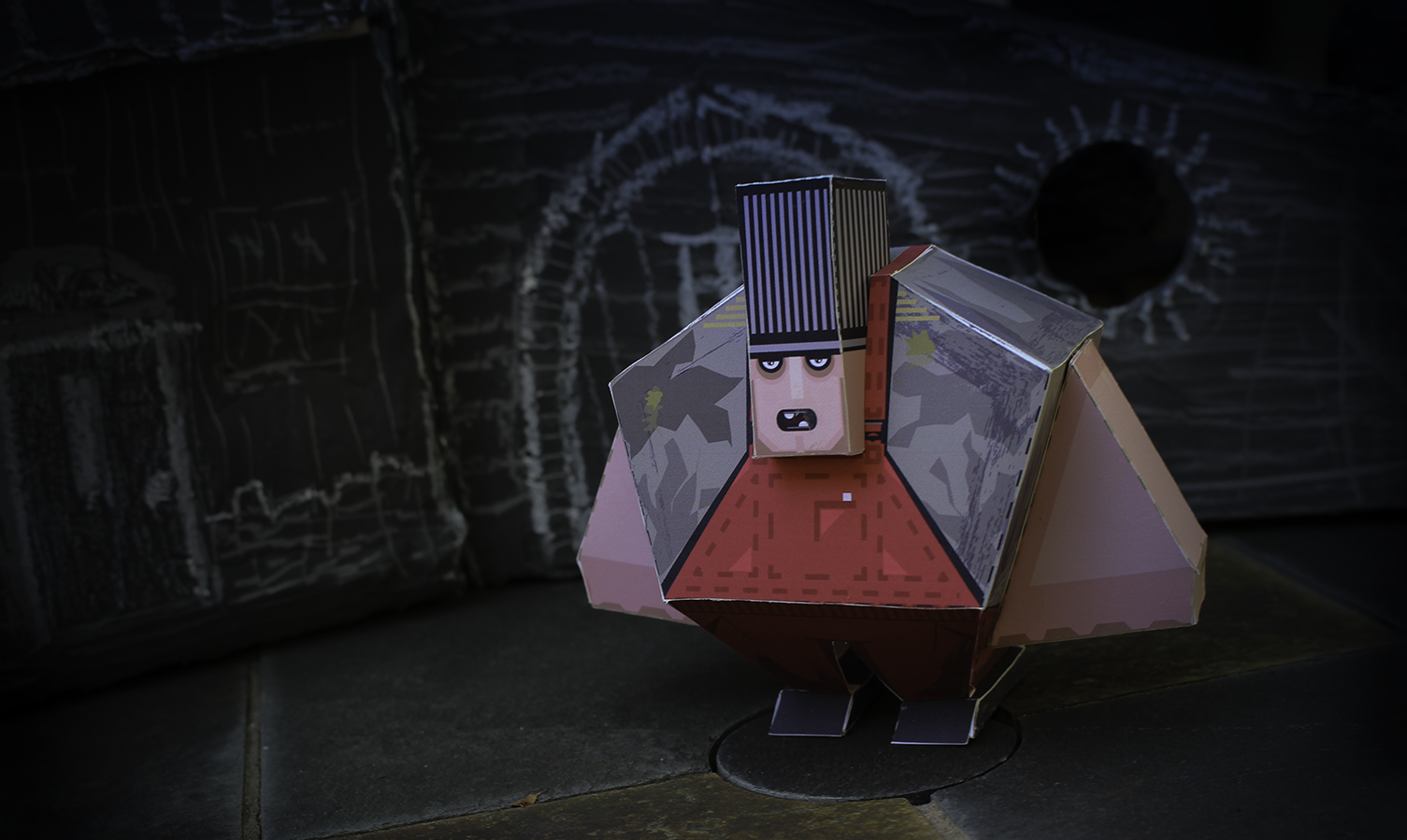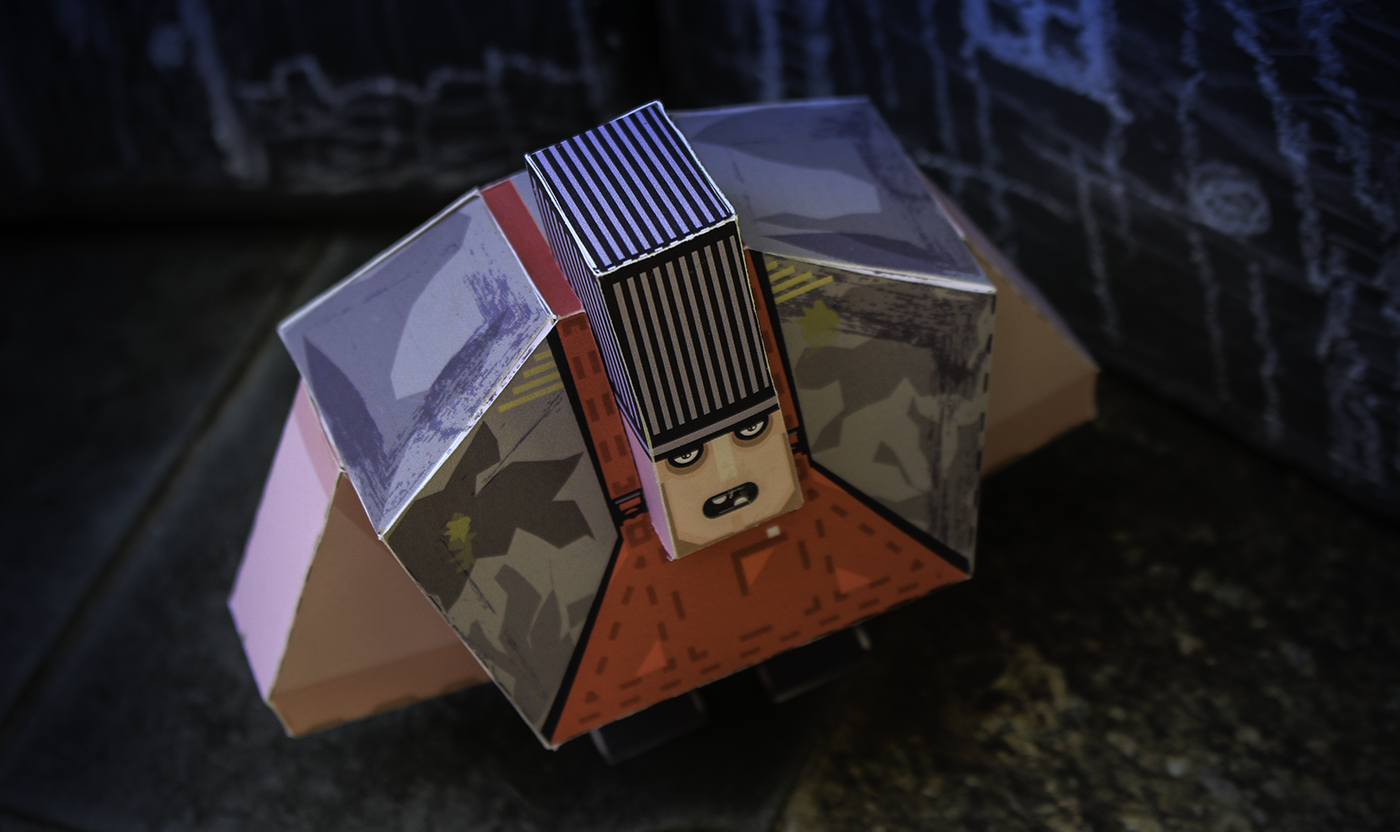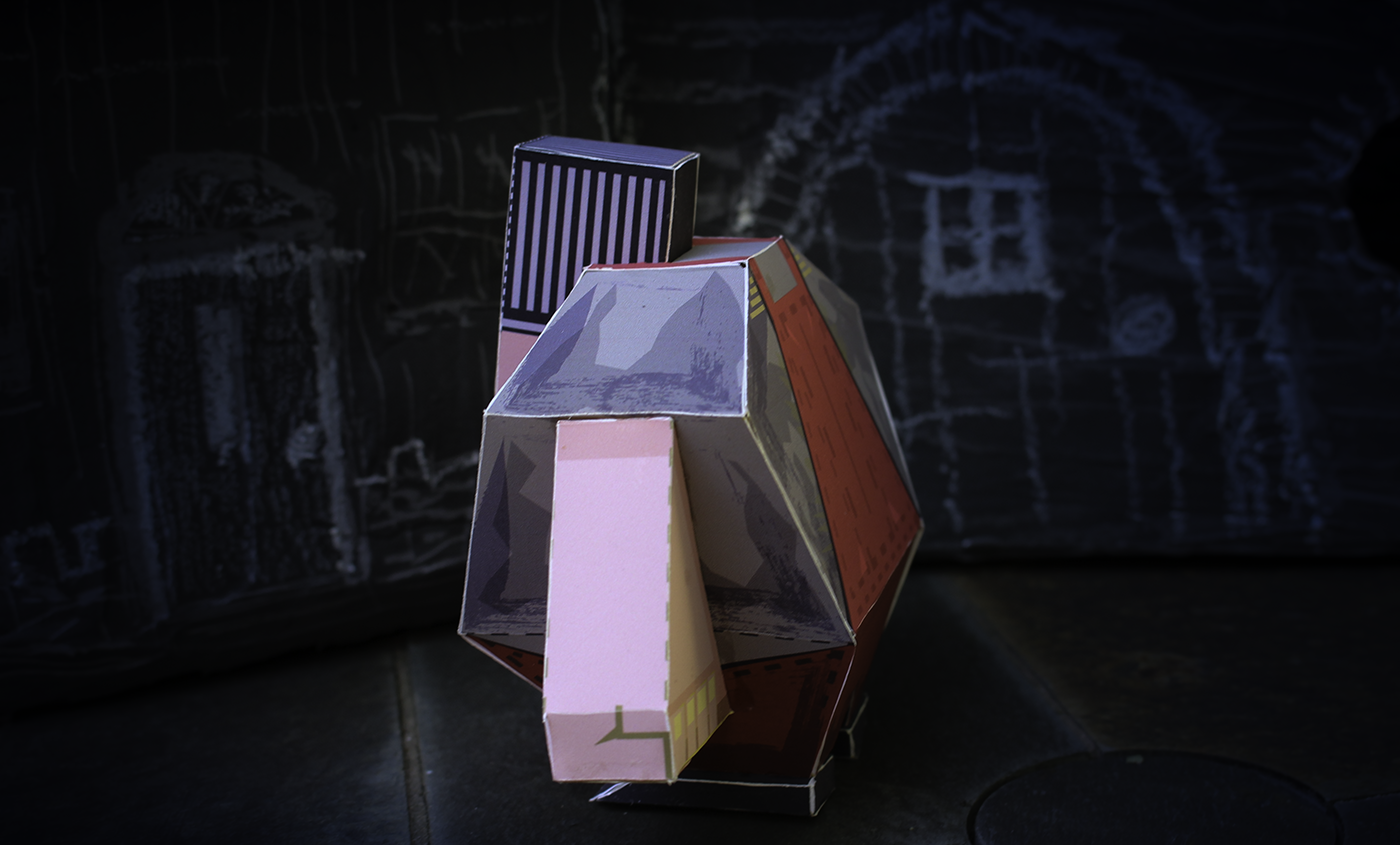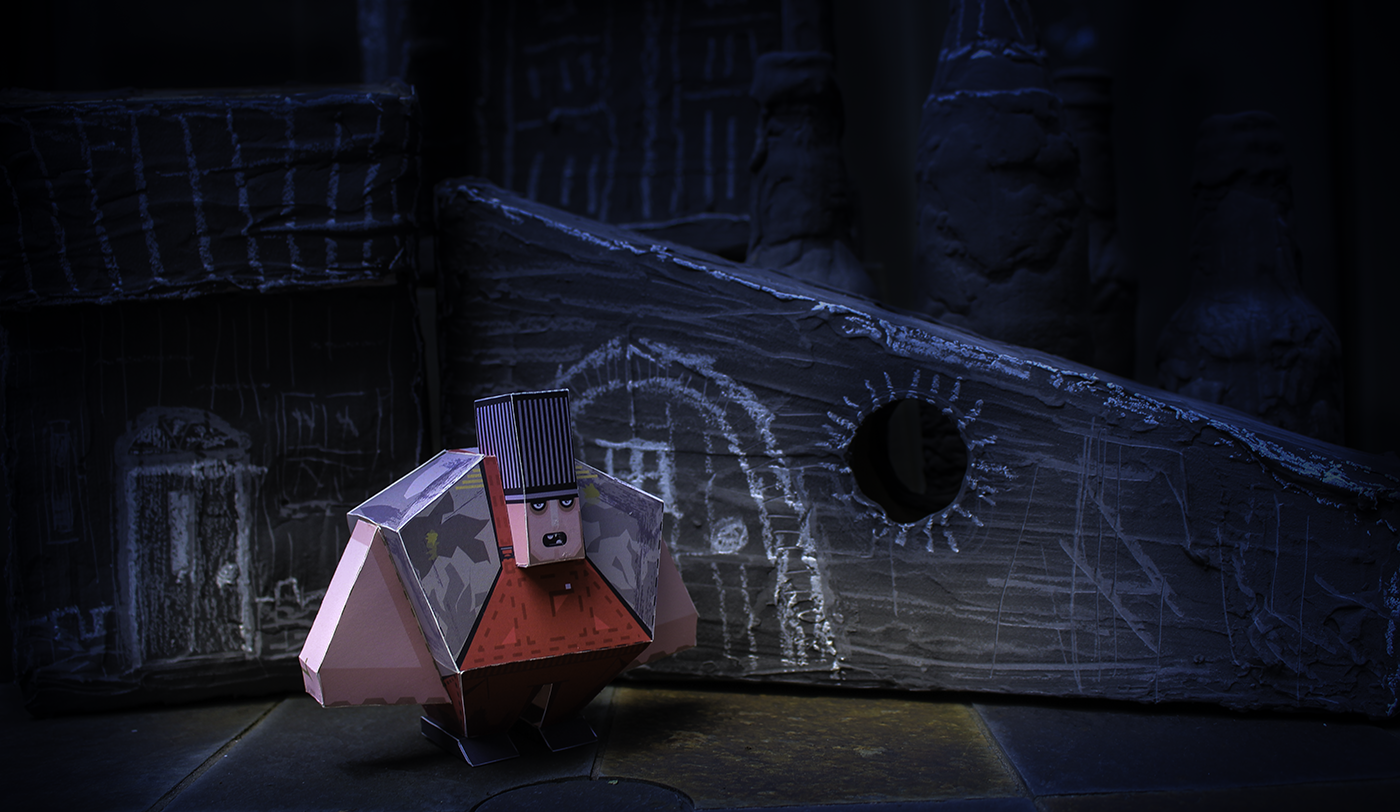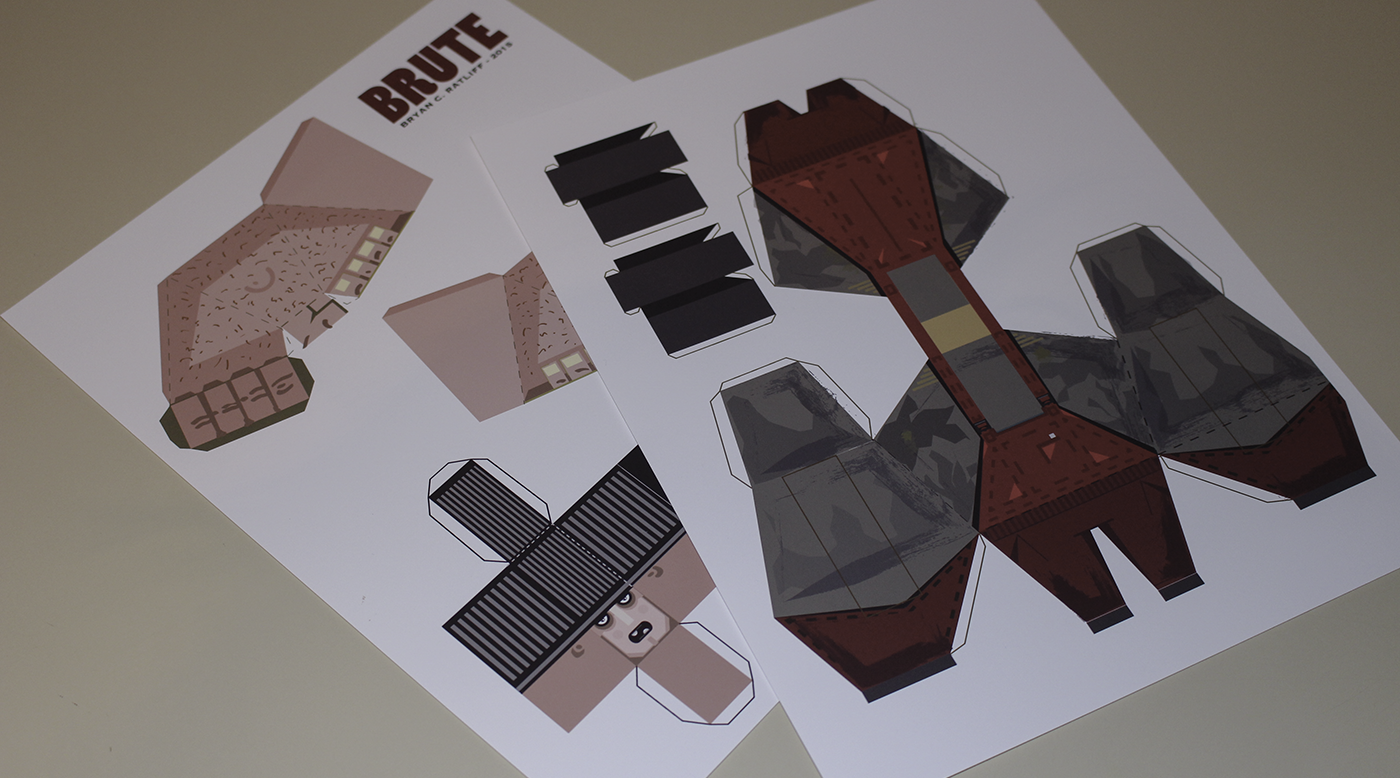 The Brute paper toy prints out on 2 8.5x11 sheets and can be assembled with the aid of an craft blade and glue.